Out of Hours Emergency Referrals from Doctors
These can be made through Hollywood Private Hospital switch on (08) 9346 7000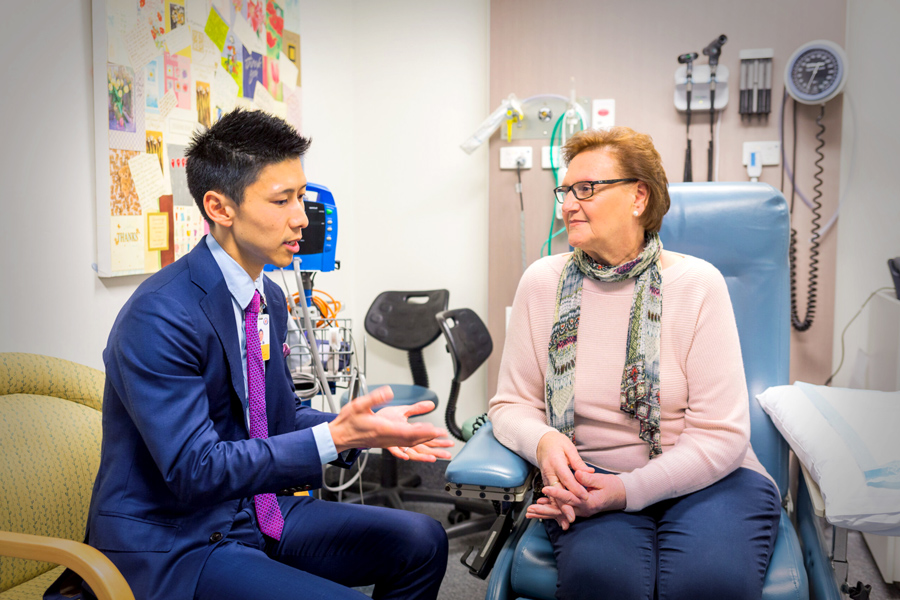 New Patients
To make an appointment, call (08) 6119 4457 and speak with our secretarial staff.
A written referral from a general practitioner or specialist is required for all new patients.  Referrals can either be sent via HealthLink EDI [bthrhaem] or faxed to (08) 6186 9111.
Please bring your current referral with you when you attend for your consultation as well as a list of current medications and allergies, and any other information that may be useful for your consultation.
Payments
Although Professor Cheah charges less than the recommended AMA rates, you will incur out-of-pocket expenses after the Medicare rebate for your consultation. We operate a cashless practice, so require payment by credit card or EFTPOS only and request payment in full on the day of the consultation.
We can process the lodgement of the Medicare and Private Health Insurance rebate for you on the day.
Please check with your fund for any out-of-pocket expenses.